Your Parsippany-Troy Hills Plumbers
Leaky faucets? Hot water not pumping? Whatever your plumbing or water heater service needs, we are your Parsippany-Troy Hills plumbers. Call (973) 882-2803. To get deep discounts and more savings, click here to see our current online sales and coupons.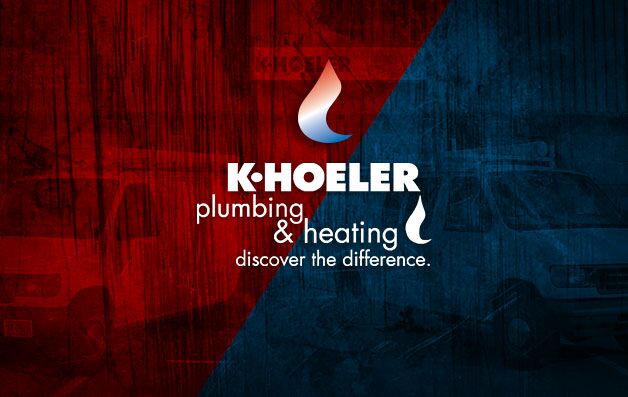 We are a full-service residential and commercial plumbing and water heater service company, pleased to be a solid part of the community of Parsippany-Troy Hills, NJ. K. Hoeler Plumbing & Heating is a small company, which means direct, personalized service, accountability, and strong work ethic.
We've got a solid reputation that spans well over two decades, which you can only receive with consistently excellent work and high standards. We are also active in the community, participating both individually and as a company in a number of charitable initiatives that help those in need on a variety of different levels.
We genuinely care about our customers, which is why we pledge our very best work, each and every time. And our customers can vouch for us. Click here to see our client reviews and testimonials.
All of your Plumbing Needs
There is no job too big or too small for our trusty team of technicians. Here is a small sampling of what we can help you with:
Emergency plumbing and water heater repair
Burst pipe repair
Repiping
Sewer line repair and replacement
Gas line installation and repair
Gas leak detection
Bathroom remodeling and renovation
Kitchen plumbing
Clogged drains
Boiler repair and installation
Sump pumps
Plumbing diagnostics
Water softeners and filtration
Hydrojetting
Experiencing a clogged drain is not an uncommon occurrence. Many times those stubborn clogs can be removed using a plumbing snake. There are times, though, where a clog is resistant and needs more power directed at it to be eliminated.
Hydrojetting is a method that uses a high-pressure spray to dislodge and dispel clogs. It is particularly effective for removing silt and sediment, or for disintegrating tree roots when they intrude on a pipe.
Water Heater Repair and Installation
With all of the water heater choices out there, it brings peace of mind to know that you've got someone working for you who is knowledgeable and who is good at communicating that knowledge to you. Our team is trained in installation, service and repair of water heaters (both gas and electric). We've also got the skills to repair, replace or install tankless and traditional storage water heaters.
You may be wondering about things like, should I repair or replace my water heater? Is it worth it to have a gas water heater? How does a tankless heater work? We can help.
Your subscription is not active
Please visit the admin site to re-activate your subscription
Your search for the very best plumbing in Parsippany-Troy Hills, NJ has ended. Call K. Hoeler Plumbing & Heating at (973) 882-2803 for a no-hassle, no obligation appointment.