About Us
Don't let plumbing problems interrupt any more of your time. Call K. Hoeler Plumbing & Heating at (973) 882-2803 for the right solution. Your safety and comfort always come first. Serving North Jersey and Boonton, NJ since 1994.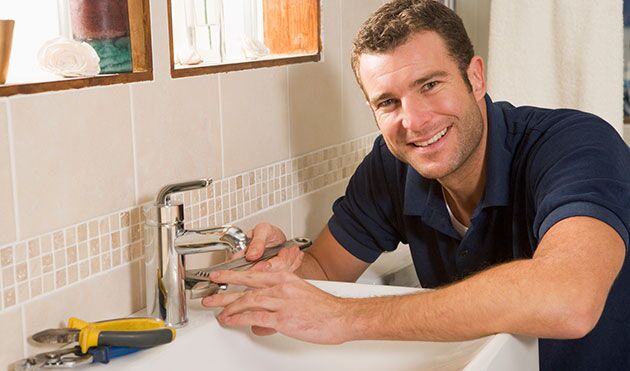 If you are struggling with a plumbing problem that needs professional attention, make sure you contact the right team for the best results. At K. Hoeler Plumbing & Heating we are committed to delivering peace of mind with every job. As your local Boonton, NJ plumbers, our focus is on your safety and comfort. Give us a call to discuss your needs and learn about the options available to you.
No matter what you need when it comes to your plumbing system, you can count on us to get the job done right and at the highest level of quality. Our prices are competitive and our services tailored to your specific situation.
North Jersey's Premier Full-Service Plumber
We have been delivering outstanding residential and commercial plumbing solutions for over 20 years. Our goal is to deliver the best value plumbing in the Boonton area, focusing on unparalleled customer service and top-notch workmanship.
K. Hoeler Plumbing & Heating only hires experienced service technicians who are skilled and up to date on the latest industry developments. All of our work is not only completed to code, but also carried out to meet our company's high standards.
Licensed New Jersey Master Plumber
Licensed New Jersey Contractor
Experienced in handling all plumbing projects
Able to file any required permits
Proudly stand behind our work with warranties
Available to respond to follow-up service calls
When you work with us you can rest assured that you, your family, and your home are in safe hands. We have been taking care of customers since 1994 and are fully licensed, bonded, and insured for your protection. All of the work we carry out is designed to meet your specific needs so you can return to your normal routine as soon as possible.
Contact Us Now
Don't wait for your plumbing problem to get worse. Get the professional help you need with a call to K. Hoeler Plumbing & Heating. We are here for you around the clock for your peace of mind.
Our entire team takes great pride in the work we do and in the value we provide to our customers. We strive for excellence on every job and hope that you will not only call us once, but feel confident calling us again or refer us to others.
If you are still looking for the right plumber in Boonton or surrounding areas in North Jersey, call K. Hoeler Plumbing & Heating today at (973) 882-2803. We are available 24/7 to handle emergencies. Don't delay--contact us for fast plumbing services at the best value.