Boonton Clogged Toilet & Bathroom Repair
There are few things that are more frustrating than a clogged or broken toilet. We can help. Call (973) 882-2803 for Boonton clogged toilet and bathroom repair. What if we told you that we can give you great service and save you money at the same time? We can! Click here for our online sales and coupons, offered to valued clients in Boonton, NJ.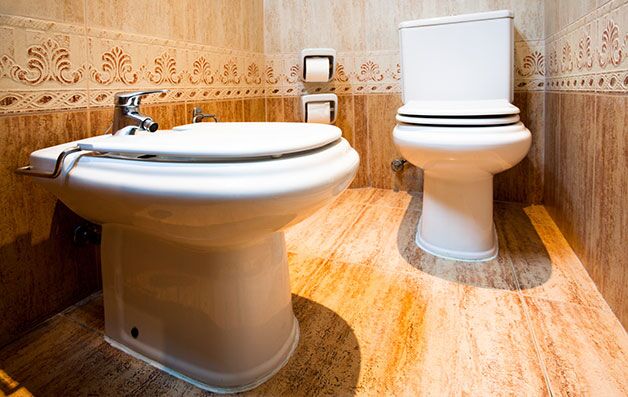 Have you noticed that your toilet won't flush, is leaky or is slow to fill up? Is it noisy? Is the handle stuck or loose? Maybe you've noticed a chip in your bathtub or your showerhead isn't working right? Some problems can present themselves in the bathroom, but we've got the solutions.
Since 1994, K. Hoeler Plumbing & Heating's overarching goal has always been to provide the best customer service, quality, and value. We've got a long list of customers in Boonton, NJ who can tell you that is exactly how we operate. Click here to view our customer reviews and testimonials.
Broken Toilet?
You rely heavily on a properly working toilet. To say that a broken toilet can cause a major interruption in your home is a huge understatement. Even more so, what if you have a guest stop by and need to use the bathroom? You need help, and fast.
Some common reasons for toilet repair included cracked or broken porcelain. Not only do cracks not look nice, but they can also quickly lead to breaks that are dangerous and sharp and could be damaging to the floor and subfloor.
Clogged Shower or Bathtub?
Have you experienced the inconvenience of a clogged shower or bathtub when you are rushing around preparing for your busy day? You certainly don't need that nagging problem to slow you down. We can help.
You'll know your shower or tub is clogged when it doesn't drain properly when the water rises quickly during your shower, when it gurgles or when you notice water pooling, even hours after use. You may even notice a foul odor coming from your tub or shower. Your first step is to call in the experts, but there are a few tips you can try yourself at home too.
DIY Clog Control
For shower clogs, it might be something as simple as hair or other debris clogging the pipes. Simply remove the drain and drain screen to see if that is the culprit. You might be able to pull the offending matter out with a bent coat hanger, or you can try thrusting a plunger up and down.
If you are in need of bathroom repair, don't despair. Efficient, courteous help is a quick call away. Call K. Hoeler Plumbing & Heating at (973) 882-2803. We proudly serve all of Boonton, NJ, and the surrounding area.